Find Homes for Sale with Schools on the Map
Realtor.com iOS app design
Role: Lead Designer
Responsibility: Provide design direction based on user problem and hypothesis, collaborate with PMs and engineers daily, and work with user research for insights and design validation.
USER PROBLEMS
As a home buyer with kids attending school, I want to make sure my kids go to the best school when I buying a home, a home that my family will live and build for the next 10 years; As an investor or a repeat buyer, I care the home value and know school quality has impact on the home values, I would like to buy home in good school service area.
Currently, there is no easy way to find homes for sale in the school's attendance zone when browsing on the map with listings.
USER GOALS – INTENTS & REQUIREMENTS
• See homes for sale within a school's catchment zone 
• Ability to see school zones on the map
• See homes available (for sale/rent) within the school zone
• Change school zones
• See details about that school (i.e., grades supported) 
• Select schools that fit my preferences (i.e., grades supported/ school ratings) 
• Unselect school zones to see all zone listings
MEASURABLE OUTCOMES
• Time spent while school layer is turn on
• Repeat usage of school layer
• Number of school-based searches saved (When school-based Save Search is supported)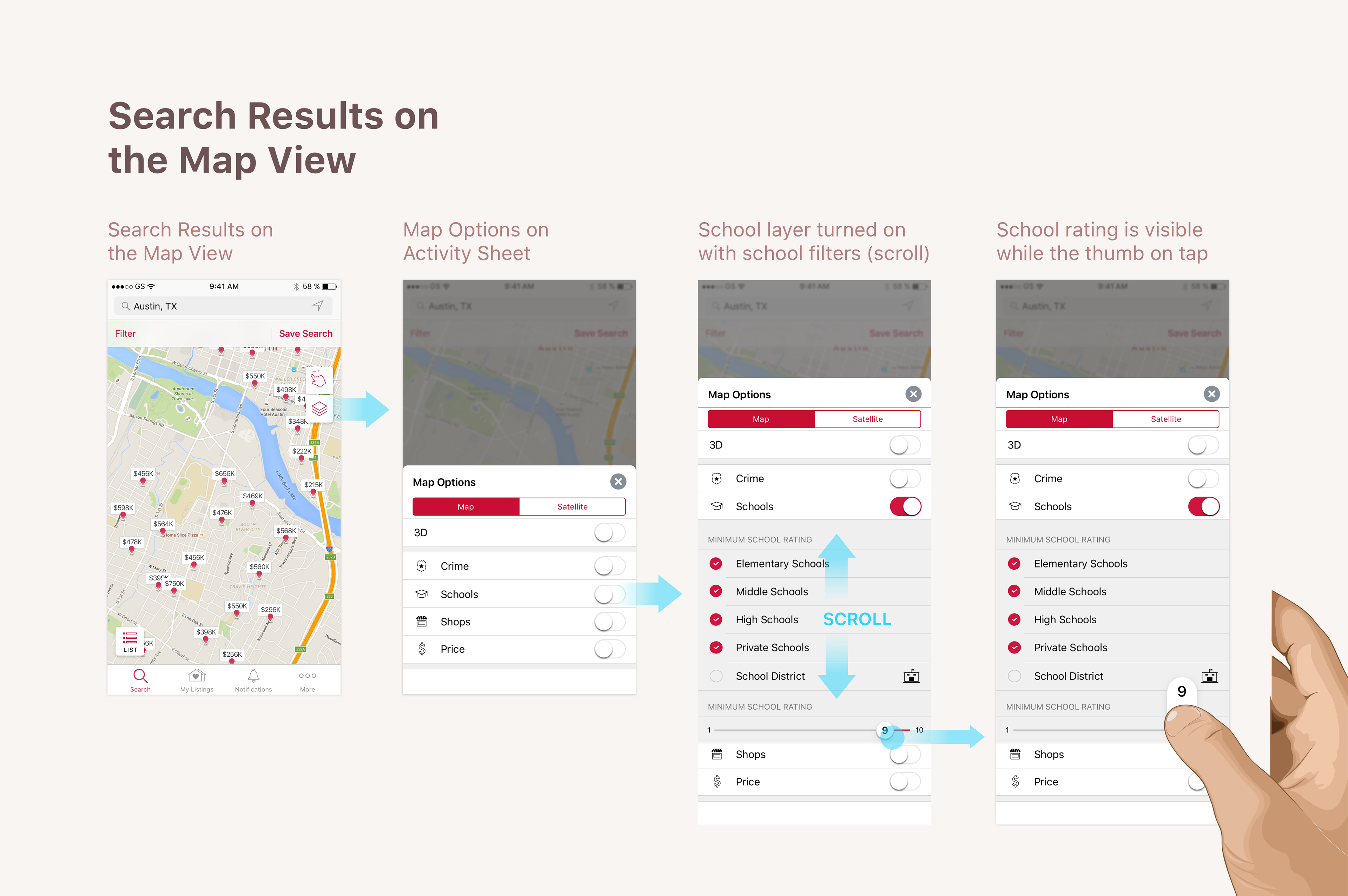 Design option 1 prototype for user research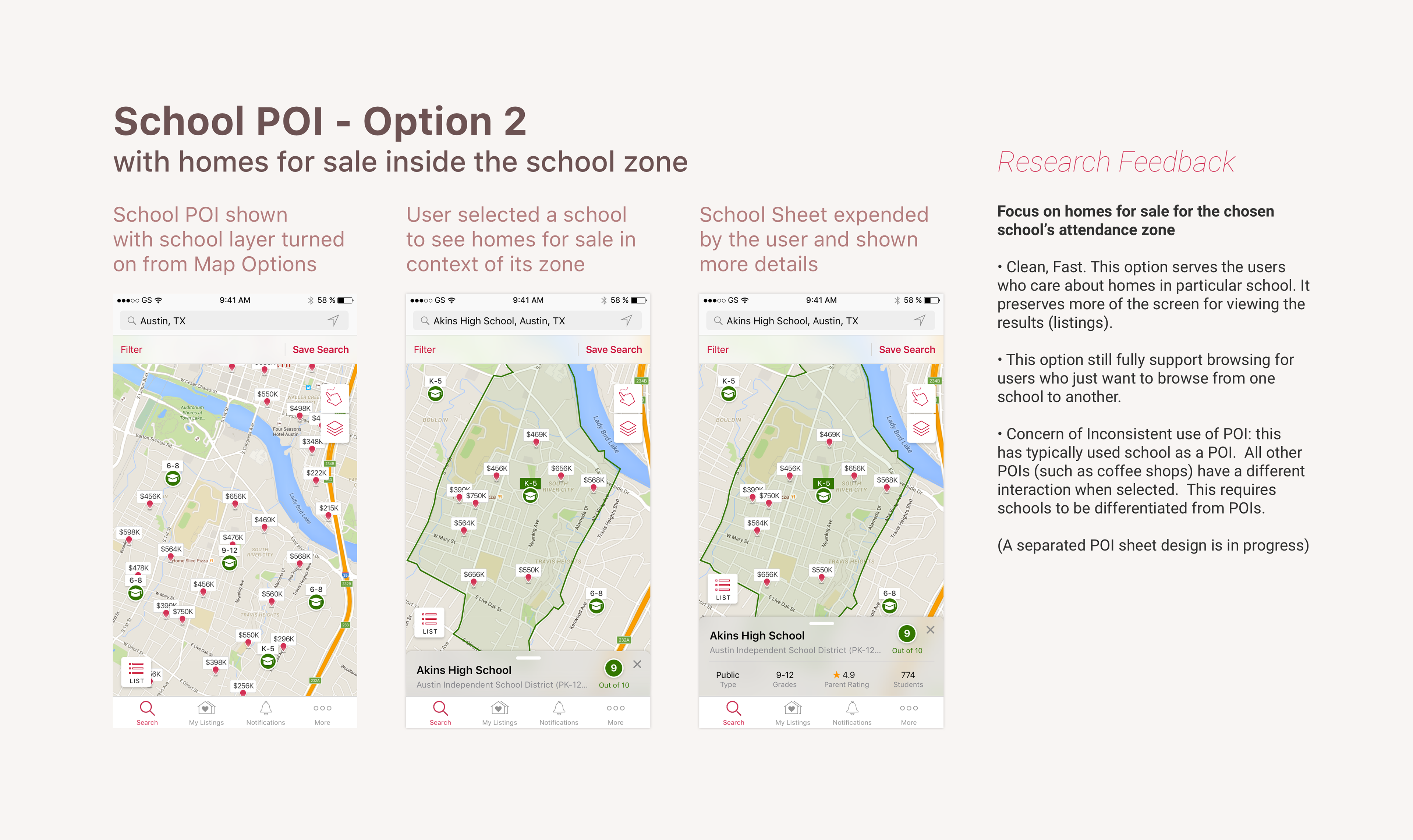 Design option 2 prototype for user research